One approx each month from Jan to Oct. 2022 dates are shown below.
All Frenchfield, Penrith, 9am Saturdays.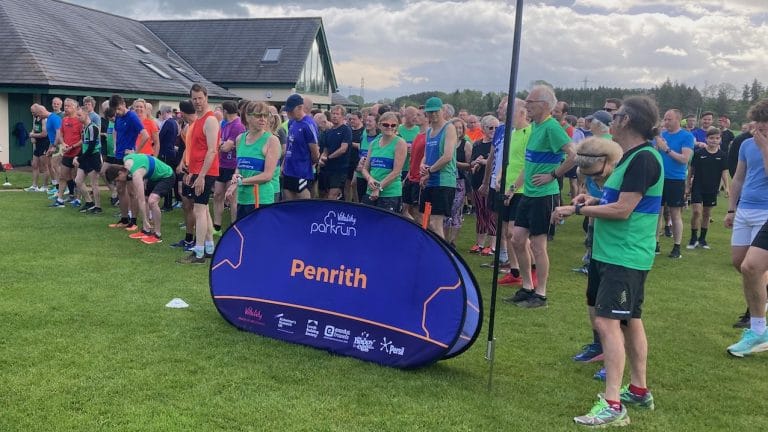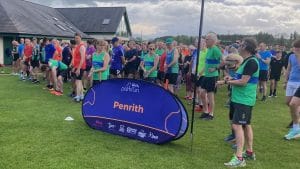 All paid-up club members taking part in any of the above are automatically included.
Please wear your club colours (vest/t-shirt etc) so that you can be identified by your clubmates – not everyone knows everyone else!
2022 Championship; In previous times we'd have had 4 groups each for men and women, and then awarded prizes at the end for 1-2-3 in each group. We'd have based PB points on previous year's times. But there's been such a gap since we last did this in 2019 that, for lots of folks, those historical PB times are unrealistic. So for the sake of simplicity, for this year we'll ditch the usual pace-based groupings, and just have one overall competition each for men and women.
The points system is still the same –
Ranking points will increase from 10 for the last male & female finishers, all the way through to the first finisher.
PB points. All pre-2022 champs times are ignored, and 15 additional points will be given every time you beat your previous series PB time; for example anyone who took part in the first round on Jan 15 and who beats that time in round #2 on March 5th will earn 15 PB points. In that case, your new PB becomes your target time for subsequent rounds.
A standard 5 points for completion of each round to all finishers.
As mentioned above, in previous years across the groups there would have been a dozen each male & female prizewinners. As that's been ditched for this year, the draft idea at present is to award prizes to the top 10 finishers in each of the 2 groups. With the PB points on offer, this should hopefully provide runners with sufficient motivation.
The whole point of this champs competition is to provide a focus for continued improvement, and works best if everyone respects their fellow competitors by putting in maximum effort every time.
Remember – in club colours, you are representing your club. Parkrun is intrinsically 'not a race'…please treat all participants with respect and courtesy.
Finally, if you haven't already done so, you can add Eden Runners as your 'Club' on your parkrun profile – if you know you haven't already done so or need to check, just log in on the parkrun website to check. It's not vital, but it helps us when compiling results.
And definitely finally – please don't forget your barcode – we don't want any Eden Runners appearing as 'unknown' on the published results!😬
Thanks for reading. Any questions, please let me know.
If you are running parkrun you will need to register on the Park Run Web Site , download your barcode and bring it with you to produce once you've crossed the finish line – no barcode, and your name won't appear on the parkrun results.