The Skipton Cup is back (yet again)
The Skipton Cup is a series of 5km Handicap race series for club members held at Frenchfield, Penrith, in the late summer. We start with a scratch event and then move on to a series of hotly contested handicap age category races across four weeks. All abilities are in the Running to Win!
Eden Runners presents a 5k Handicap Race Series round Frenchfield, Penrith. All abilities are in the Running to Win!
Age Group categories for the Skipton Cup series are –
Age Group 18-34 = Open
Age Group 35-39 = v35
Age Group 40-44 = v40
Age Group 45-49 = v45
Age Group 50-54 = v50
Age Group 55 -59 = v55
Age Group 60 & over = v60+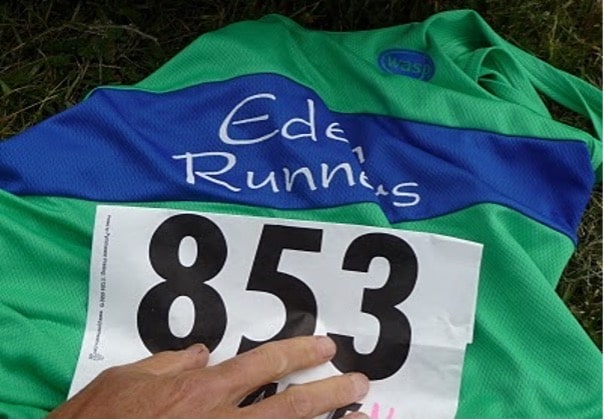 The 2022 Skipton Cup will be held on the perimeter of the main field at Frenchfield – see 'Rules' from 2021 below.
The Skipton Cup – a 5k competition

The Skipton Cup is back! The first race will be held on Wed Sept 8th 2021 at 6.00pm, and will be a mass start 5km, 3-lap clockwise race around the perimeter of the main field at Frenchfield (opposite way to a normal parkrun), with trophies (on presentation night) for the first three men and women to finish.

On 3 subsequent Wednesdays, there will be a 5k handicap race on the same course– details are given below. As in previous years there will be trophies in the age categories for 1st, 2nd and 3rd places. This time, these will be awarded based on your fastest time across the 4 events in each of the following age categories – v35, v40, v45, v50, v55 and v60+ for both men and women – so that even if you can't make all of the events, there will still be something to aim at.  We will be publishing a leaderboard after each of the 4 races. Age applicable is as on day of the initial Skipton Cup race – Sept 8th 2021.

Note: 
Age Categories will apply across all 4 events – your best time at any of them will be used to establish prizewinners.
If you are placed in the first three positions for the Skipton Cup 5k Time Trial then you will not be eligible for Age Category prizes.
Your initial starting time for Handicap Race #1 is based on your Skipton Cup 2021 time. If you miss that event, we'll use next-best estimates based on fastest 'recent' parkrun times, etc.
You need to be a member of Eden Runners to take part.
Handicap Race Series (15th, 29th September and 6th October, all 6pm)

The highest timed runner will start first and the lowest timed runner last, by a differential equivalent to the difference in their respective fastest times in the preceding races. The Handicap times will be adjusted after each Handicap Race as improvement is achieved. Please note you cannot get a slower Handicap time! Points are awarded for finishing position i.e. first place 1 point, second place 2 points etc.

Handicap races #2 and #3 are then completed and points awarded; the overall winner will be the person with the lowest total points over the three Handicap Races.

Prizes will be awarded to the three runners with the 'lowest' number of total points.

If you miss one of the three Handicap Races then points equivalent to the last placed finisher in the race plus one point will be added to your total points.

It is the objective of the races to encourage everyone to run faster whether that is by seconds or minutes and if you win a prize even better! Participation is also at the core of the Skipton Race Series so make sure you make as many as possible – they are great fun!

The events will be available to book on TeamApp – booking yourself on would be appreciated but is not essential. Runners are encouraged to wear club colours please.

Important – You will need to wear a race number – so you'll need to register and collect your number beforehand – we aim to be at Frenchfield from around 5.15pm so please be as early as you can – we aim for a 6pm start. Please bring safety pins if you can – we have a limited supply.

Good Luck!